OK! First off, this was supposed to be a secret. But trying to keep this as a secret is like holding in a big fart. Its going to get out one way or another. I asked NiuHaka and he gave me the ok to post this thread so here it is! To fully understand what I'm doing to make this costume, you must watch this video.
Note:I AM NOT THE CREATOR OF THE VIDEO, OR CASTED IN THE VIDEO!!! I TAKE NO CREDIT OF THIS VIDEO!!!
I first have to take the game models and turn them into "High Def" models so they wont be so "blocky", and they will have all the detail necessary. Here is what I got done so far on the helmet.
Note: "Blender" and "Pepakura Designer 3" was used to make this model. The pictures where taken in the program called "Pepakura Designer 3". On the pictures that is titled "Before" is the original NiuHaka game model. The pictures that say "After" is my modified version of the game model.
Before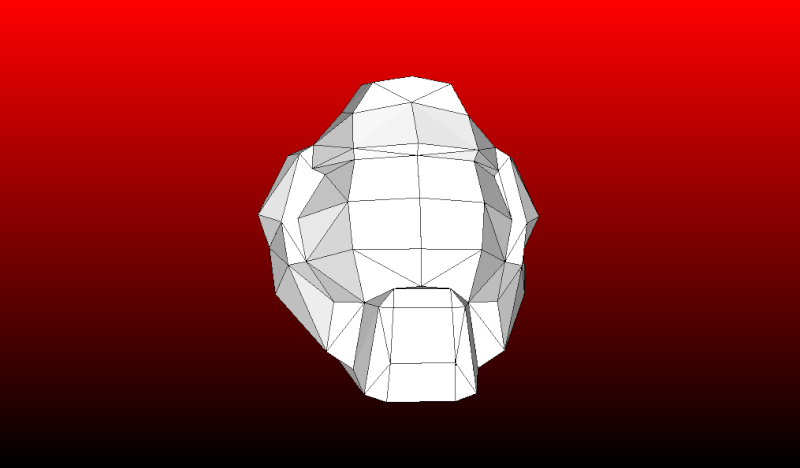 After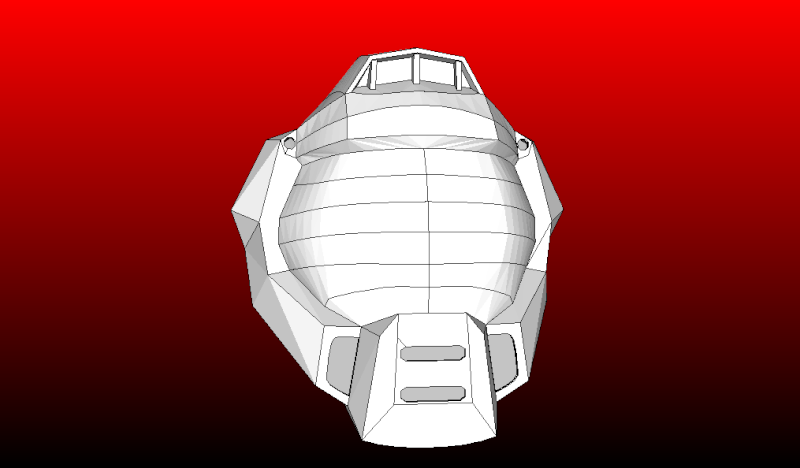 Before
After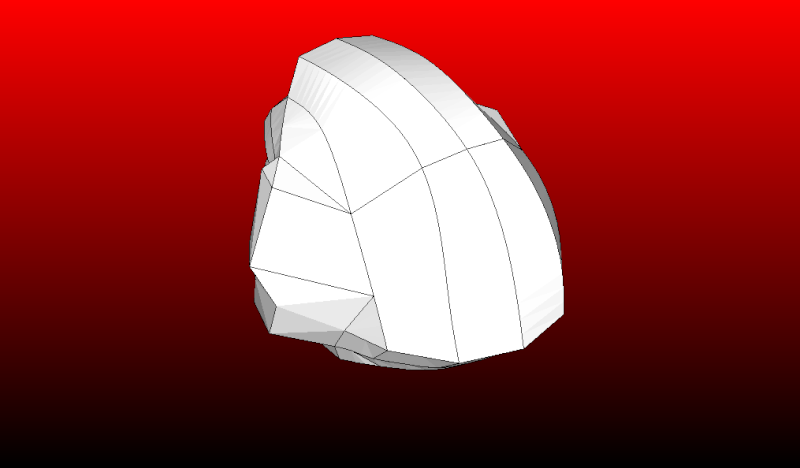 As you can see, the model is now very smooth and detailed. Take note of these details.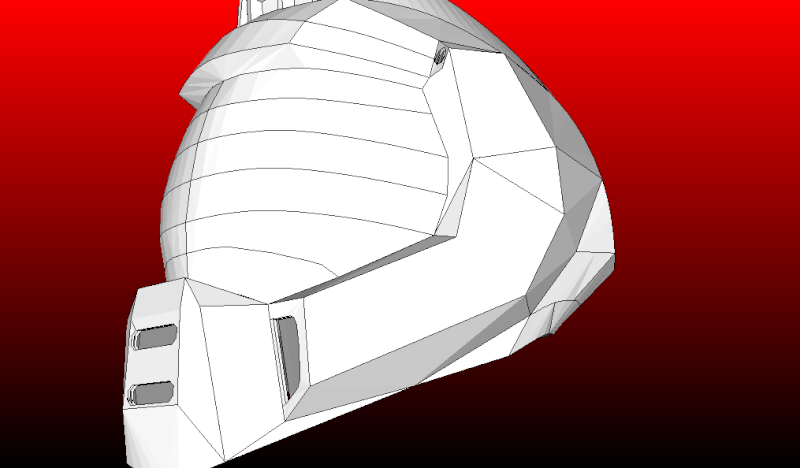 You see how they look like a "hologram"? This is a trick people use in Pepakura for very small details. These details are known as "Flowties", "Foamies", or "Foam Details". Basically you take these shapes and cut them out on foam paper, or cardboard and glue them on the pep model. This is done so you wont have to spend 30 minutes with tweezers and wet paper trying to glue this small detail together. I will not have progress any time soon due to work and lack of time. However when this summer is over, I will have much better speed on progress. Wish me luck guys.
Your progress was actually pretty quick considering I just sent the original model over to you a couple of weeks ago. I really like what you have done to the model and am pretty excited to see the end result. Whatever you do don't rush it. This will be pretty cool when it is finished.

_________________
Project Manager
Admin





Posts

: 117


Join date

: 2011-02-18


Age

: 38


Location

: Phobos



This looks like crazy fun

So why make a 3D model first? I presume once its complete you UV lay out the faces and then you have a blueprint....like in the video?
How long do you think this takes to create a full Doom marine armor set? Looks time consuming, also are lights going to be added? Not even sure if Doom guy has lights on his armor, but if done properly may look pretty decent

Wish you luck for the project and please keep us posted, im intrigued.



Posts

: 28


Join date

: 2011-08-11


Age

: 35


Location

: UK



@bcwood16 Yea I'm going to add some lights. Might as well put something in those little holes to make them have a purpose. And yes its going to take a while because of the summer but mainly because I have to make all the HD models my self. But if I didn't have to make them and the files where already done, I would say 3 months tops and I would have this thing ready for a con in no time. Thank you for your kind words dude.
FINELY!! Something physicle in my hands!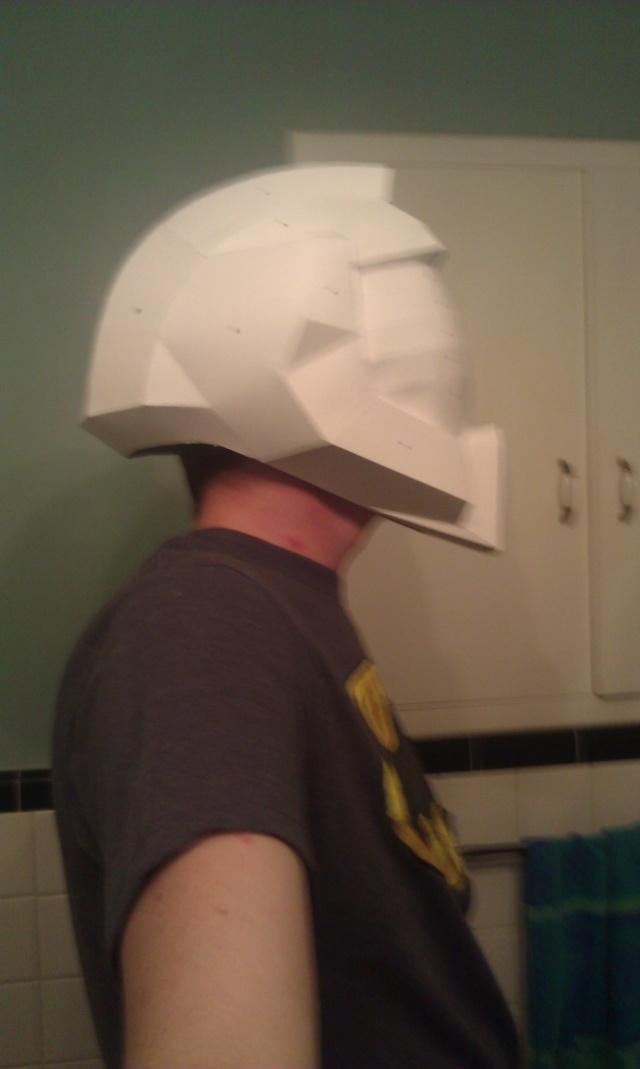 As you can see its a bit of a weird fit but that's ok. I think when I get the rest done you wont even notice. Here is some more shots of the helmet.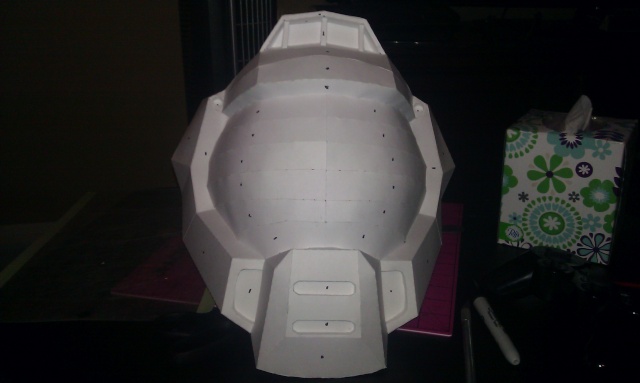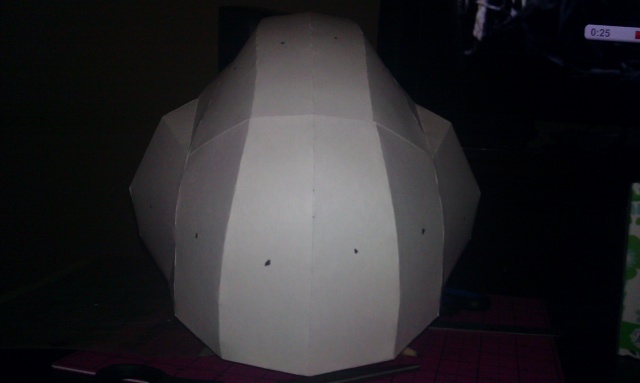 The pep file will be released soon. Next stop, shoulder pads.
WOAH!!! its THE helmet! HAAAAH!!! Good job man. Bravo!

_________________
Project Manager
Admin





Posts

: 117


Join date

: 2011-02-18


Age

: 38


Location

: Phobos



Bat-Doom Guy lol (because of the T-shirt, feel free not to laugh)
Sorry for delay reading this post, usually I check regularly, but life tends to alter plans!
Anyway, looking awesome! Its already the start and I can already see how awesome this is going to be once completed!
Really looking forward to seeing more as it progress, please keep posting WIP shots as I love seeing things take shape from the basics right up to the end. Then look back at it all





Posts

: 28


Join date

: 2011-08-11


Age

: 35


Location

: UK



Sorry fellas. I have still been busy lately. And I'm stuck on these shoulder pads...

Its ok though, just need some more time to solve the puzzle I got here. I don't have much to show but hey, I still have something to show.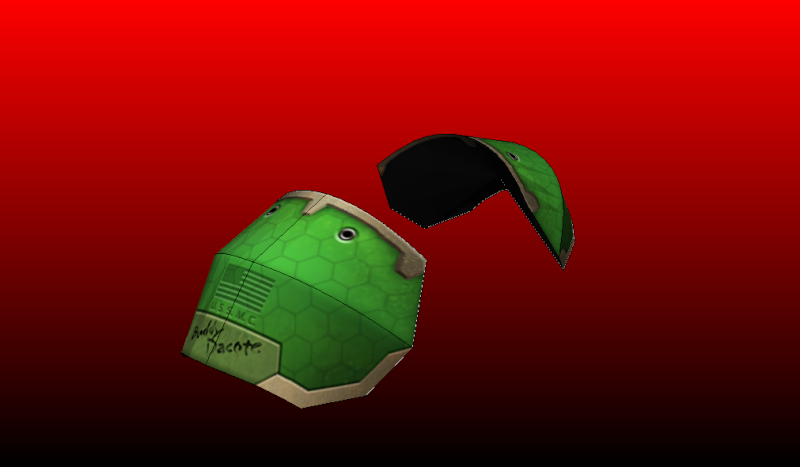 I got them smoothed out. I just have to detail them, size test, pep out final product.
did you ever post the files?



Posts

: 1


Join date

: 2015-05-28




---
Permissions in this forum:
You
cannot
reply to topics in this forum